Welcome to the Law Offices of Kevin H. Cohen, P.C.
Since opening its doors in 2003, The Law Offices of Kevin H. Cohen, P.C., has been a prominent trusts and estates boutique firm in Westchester County. We are highly regarded for our skill in estate planning and administration, trust and estate litigation, and elder law. Our legal experience enables us to meet the needs of our individual clients while representing major banks in trust and fiduciary matters. We bring to you the sophistication of a large Manhattan firm, yet provide the personal attention you'd expect from a local practice.
We serve the entire New York metropolitan area including the five boroughs of New York City, Westchester, Putnam, Dutchess and Rockland Counties, Long Island, New Jersey and Connecticut. Our office is conveniently located near major highways and Metro-North railroad stations and a stone's throw from Manhattan.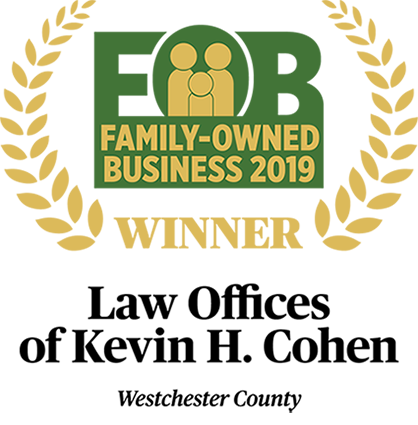 Practice Areas
Our pragmatic approach allows us to communicate effectively with clients in determining the best and most cost effective resolution of their case.
Our Team of Attorneys
Our involvement frequently occurs at a difficult time for our clients and we have been able to guide them through significant challenges in a practical and supportive way.